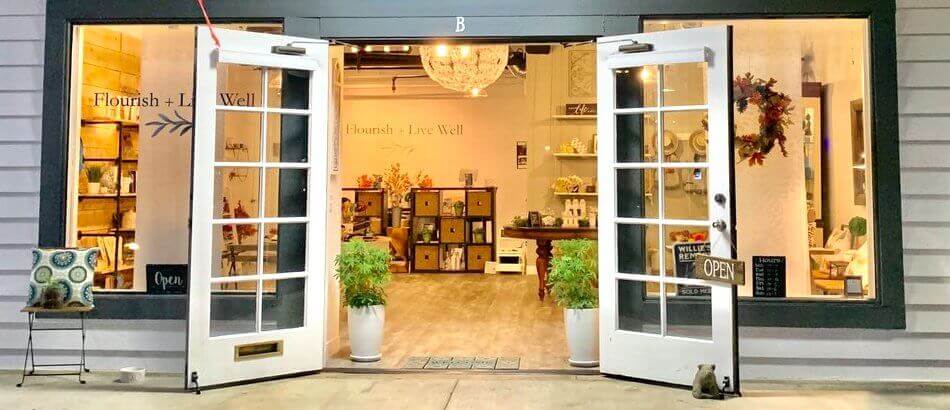 Introducing "My CBD Story" by Flourish + Live Well.
A new story each week from real people talking about how CBD helped them solve a real problem – in their own words!
My CBD Story – CBD For Anxiety
Carlli uses CBD to help alleviate anxiety. Reducing Anxiety is one of the core properties of CBD and makes CBD an effective treatment for a number of issues.
Transcript
Hi, my name is Carlli. This is my CBD Journey.

I started this journey about three years ago by taking CBD tinctures. Regie, who owns ​Flourish ​+ Live Well, actually introduced me to CBD tinctures.

I had never seen them before and ​never tried them before – ​until I became a very close friend of his. He showed me how to do them – you take a couple of drops and put them on your tongue.

For me, what that helps me with this is I have a lot of anxiety; I tend to overthink. I'm overthinking right now doing this video!

What it does is it helps me calm;​ it helps me stop overthinking – thinking about the negatives; thinking about the "what ifs" throughout my day-to-day life. It really helps calm my nerves, especially when my mind just starts going there, and there's no reason for it to do that besides just a hit of anxiety that's going on in my day.

I use CBD tinctures daily,​ sometimes up to about twice a day with certain scenarios depending on my stress levels and depending on my dopamine levels – anything of that nature that can really spike out ​my anxiety.

I tend to really love that it calms me down it brings me back to my body, so I'm not overthinking, and I'm not going ​"​out there​"and just thinking of the worst thing possible.​ ​I love that it brings me down and grounds me.

It is going to be something that I will probably forever use now. It's something that I I love. It's in​ ​my daily routine now,​ and my anxiety has subsided tremendously.​

I used to get heart palpitations from overthinking so much and especially with driving.​ I used to feel like I was having heart attacks doing day-to-day driving, and now, ​since I have started the CBD tinctures,​ I am six months, no issues.

I'm not feeling like I'm having a heart attack ​- ​no heart palpitations ​- ​and it's helped me tremendously in my life focus a lot more,​ especially being a business owner.​

I can really dive deep in there and focus on the more positive aspects of my day-to-day life without having to go down the negative aspect, and that is my story for CBD and the CBD tinctures.​​

T​hank you!
Shop CBD For Anxiety
Enjoy the most relaxing bath with vertly cbd bath salts.
Formulated to give the relaxation you are craving.
Earn Rewards!
There are many ways to earn rewards at Flourish + Live Well!
Refer a Friend with your own unique link and get Flourish + Live Well swag!
Send us a "My CBD Story" video and get $10 off your next purchase.
Get an additional $25 off your next purchase if we use your video in our newsletter. Offer is limited to the first 20 videos so submit your CBD story today.
Find reward details here.