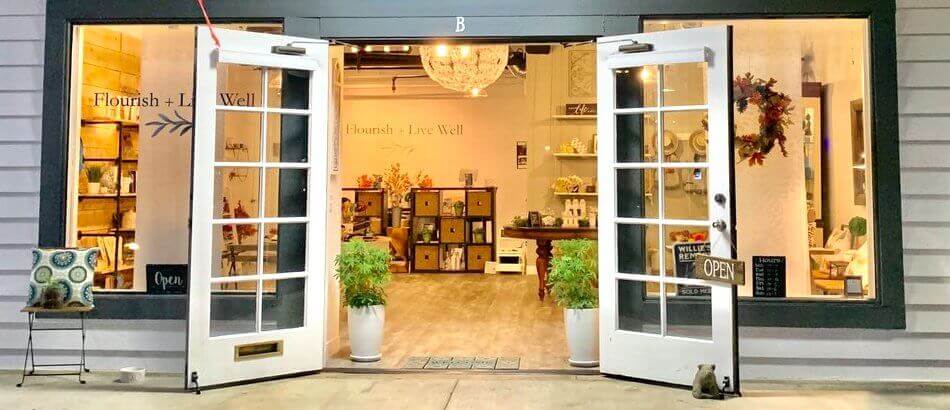 Introducing "My CBD Story" by Flourish + Live Well.
A new story each week from real people talking about how CBD helped them solve a real problem – in their own words!
My CBD Story – CBD for Sleep
Regie B. had trouble sleeping. More specifically, trouble staying asleep. Here is Regie's story about how CBD helped him get a great night's sleep:
Transcript
Hi I'm Regie and I'm the owner here at Flourish + Live Well, a CBD boutique here in Oceanside. We started a series called "My CBD Story" and I wanted to share my CBD story with you.

I started using CBD a little over three years ago, before I opened the store here, and I was having huge issues sleeping through the night. I could go to sleep but I would wake up literally five to six times every night. This happened for about three years. I tried sleeping pills; I tried meditation, yoga, everything that I could try to help myself go to sleep and stay asleep which was the hardest part.

So, a friend recommended that I try CBD. I went searching and it was very hard to find, but I finally did and started using it. Within three weeks I was sleeping through the night. It was such a change that I didn't even believe that it had happened the first night that I slept through. I thought it was a fluke. I continued to use CBD and that helped me sleep through the night. I slept through the night every night since I started taking this – for over three years!

So, that's my CBD story and how I found it. Of course, I use it for other things as well, such as pain and inflammation. But, I hope that this story helps you in your journey with CBD
Plant-Based Sleep Remedies
An estimated 1 in 3 Americans fails to get enough sleep each night. Sleep deprivation can not only impact your mood and productivity but also lead to several serious long-term health defects.…
CBD for Sleep
Earn Rewards!
There are many ways to earn rewards at Flourish + Live Well!
Refer a Friend with your own unique link and get Flourish + Live Well swag!
Send us a "My CBD Story" video and get $10 off your next purchase.
Get an additional $25 off your next purchase if we use your video in our newsletter. Offer is limited to the first 20 videos so submit your CBD story today.
Find reward details here.