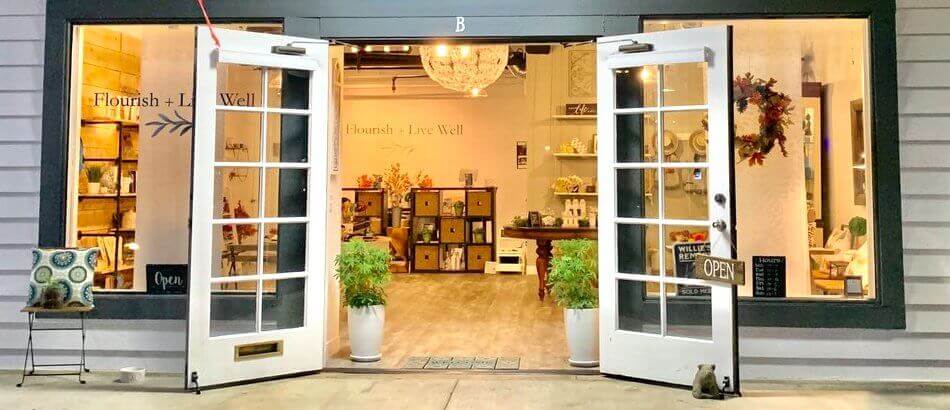 Introducing "My CBD Story" by Flourish + Live Well.
A new story each week from real people talking about how CBD helped them solve a real problem – in their own words!
My CBD Story – CBD Sports Injury Pain Relief
AlanM injured an ankle playing squash. It didn't seem like much of an injury at all until the next day, when it became very swollen. CBD cream helped:
Transcript
Hi, my CBD story is about pain relief from a sports injury. I play squash a few times every week and I injured my ankle in what I thought was going to be a very minor injury. I walked out of the gym that day and it hurt a little bit but not a big deal.

Later that day it started to swell up a little bit so I started to put some ice on it and I started taking Ibuprofin. It didn't seem to make that much difference but it wasn't that painful.

However, the next morning when I woke up, my ankle had swollen to the size of a grapefruit. It was gigantic and I thought that something is definitely wrong here. So I went and got an X-ray.

The doctor took a look at the X-ray and said nothing is broken. There is some ligament damage and some tendon damage but you are going to have to get the swelling to go down before the pain will go away.

He said to go home, elevate your leg, put some ice on it, and take ibuprofin. When the swelling goes down, the pain should go away. So I did that for about two days and nothng changed!

Finally I remembered my wife had taken some CBD cream for an issue that she had. Her video is on this site so I won't go into the whole story, but she had undergone what I consider to be a minor miracle. I thought I'm just going to give it a try. It can't really hurt anything and maybe it will help.

I put the CBD cream on and within a few minutes, the pain had almost completely gone away. Based on that, I continued to apply it every 4 to 6 hours for the rest of the day, and I put some on before I went to bed.

When I woke up in the morning, the swelling had gone down by probably at least 50%. It was a major difference. I was convinced at that point that I was going to continue using CBD cream until this was no longer painful.

Within a couple of days I was able to put weight on it again and I was able to walk up and down stairs. It ultimately took several weeks for it to heal, but CBD cream really helped in the early stages. I hope that you have a similar sort of experience. Alright, that's my CBD story
CBD Cream for Pain Relief
Inflammation is the root cause of a lot of painful conditions. Reduce the inflammation and swelling, and you reduce the pain. One of the four things CBD does best is reduce inflammation.
Shop CBD Pain Relief for Sports Injuries
Earn Rewards!
There are many ways to earn rewards at Flourish + Live Well!
Refer a Friend with your own unique link and get Flourish + Live Well swag!
Send us a "My CBD Story" video and get $10 off your next purchase.
Get an additional $25 off your next purchase if we use your video in our newsletter. Offer is limited to the first 20 videos so submit your CBD story today.
Find reward details here.