The new year marks a clean slate to reset and start some new healthy habits. One popular habit to pick up is reading. Reading is a great way to relax, clear your head, and immerse yourself in new stories and perspectives. While there are countless book clubs and recommendations on the hottest titles to read going into 2023, this is a great opportunity to add some lesser-known CBD books to your reading list, too. Below we share our top picks on books to learn more about CBD from leading scholars and researchers in the field.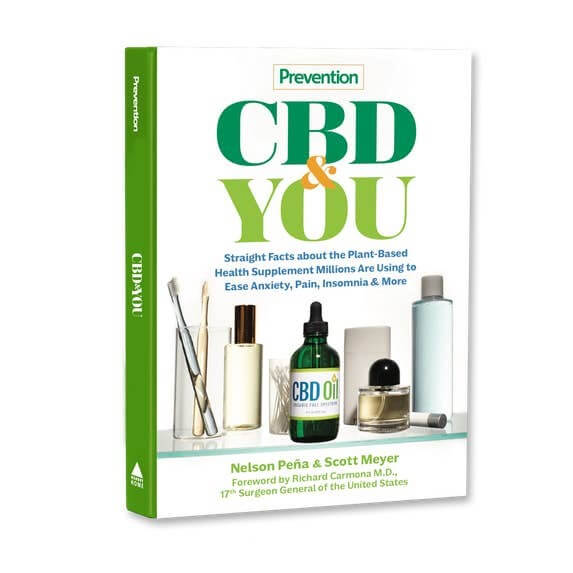 Written by Nelson Pena and Scott Meyer, with a foreword from Dr. Richard Carmona. A collaboration with Prevention Magazine, this book aims to demystify CBD, survey the actual science behind it, and help you determine whether it's right for your needs (or your pet's!). Whether you're looking at CBD to help with anxiety, insomnia, pain, stress, or an even more specific ailment, these authors have advice for you. They also get into various delivery mechanisms, from salves to tinctures to edible.
Nelson Pena and Scott Meyer
CBD Drinks for Health
Carlene Thomas, Registered Dietician Nutritionist
This book offers 100 recipes for delicious CBD-infused drinks that you can make any time of the day. From spritzes to smoothies and tonics to cocktails (with mocktail variations for the sober seekers), find the perfect drink to help you enjoy the many benefits of CBD oil.
Registered dietician and nutritionist Carlene Thomas, who was named America's Next Great Nutritionist by mindbodygreen, explains all about CBD oil, or cannabidiol oil, including why it's legal, how it works in the body, its health benefits, proper dosage, special considerations, and much more.
Mary J. White
With these recipes, you'll be integrating CBD into every possible course. From as simple as CBD butter and flour to as complicated as an assortment of complete dishes, desserts, and drinks. Chef Mary J. White will help you add some flavor to the ways you use CBD with this all-you-need-to-know cookbook.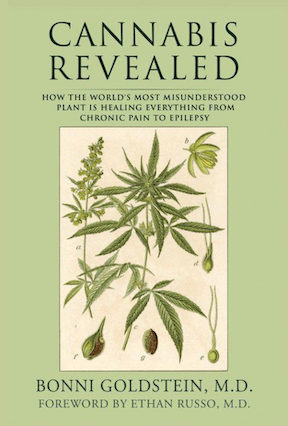 CBD Books: Cannabis Revealed
Bonni Goldstein, MD
Written by Bonni Goldstein, M.D., this book explains the scientific research for over 28 chronic medical conditions for which cannabis is being used with positive results. Having helped thousands of suffering patients find relief with cannabis, Dr. Goldstein shares her expertise and years of clinical hands-on experience, as well as true stories of how cannabis medicine has improved the lives of her seriously ill patients. (Adapted from GoodReads)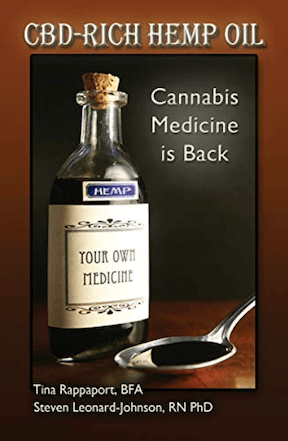 CBD-Rich Hemp Oil
Tina Rappaport, BFA, and Steven Leonard-Johnson, RN and PhD
In this book, Tina Rappaport, BFA, and Steven Leonard-Johnson, RN and Ph.D., focus on the health benefits of CBD from natural hemp oil. They explore the similarities, differences, uses, and benefits of hemp, cannabis, and medical marijuana, along with the interplay of THC and CBD. (Adapted from Amazon)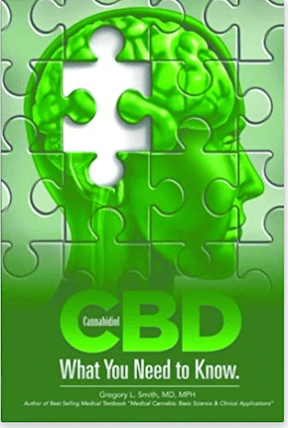 CBD: What You Need to Know
Gregory Smith, MD
Dr. Gregory Smith delivers a patient-focused and scientifically supported book for people that want to learn the truth about CBD. He provides the education and information needed to be able to select a high-quality CBD medication and intermingles science with personal stories from his practice over the past two decades. (Adapted from Good Reads)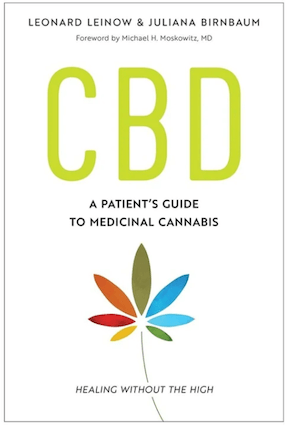 CBD: A Patient's Guide to Medical Cannabis
Juliana Birnbaum and Leonard Leinow
Co-authored by Juliana Birnbaum and Leonard Leinow, this practical, accessible guide to using CBD contains a wealth of information for both first-time explorers and experienced patients. The information is organized by health condition and also by recommended CBD-rich strains, with dosage suggestions, potential side effects, and the pharmacology of the plant. (Adapted from Google Books)