Next weekend, Oceanside will be welcoming the world's top professional female surfers for the 14th annual Nissan Super Girl Surf Pro. This 3 day event, happening September 17-19, 2021, will be jam-packed with world-class surfing competition and a festival village loaded with female-inspired vendors, activities and amazing entertainment.
This event marks another highly anticipated competition in what has been an exciting year for surfing. Just a few months after surfing made its Olympic debut in Tokyo, several of these Olympic athletes will be competing in Oceanside and are expected to make big waves.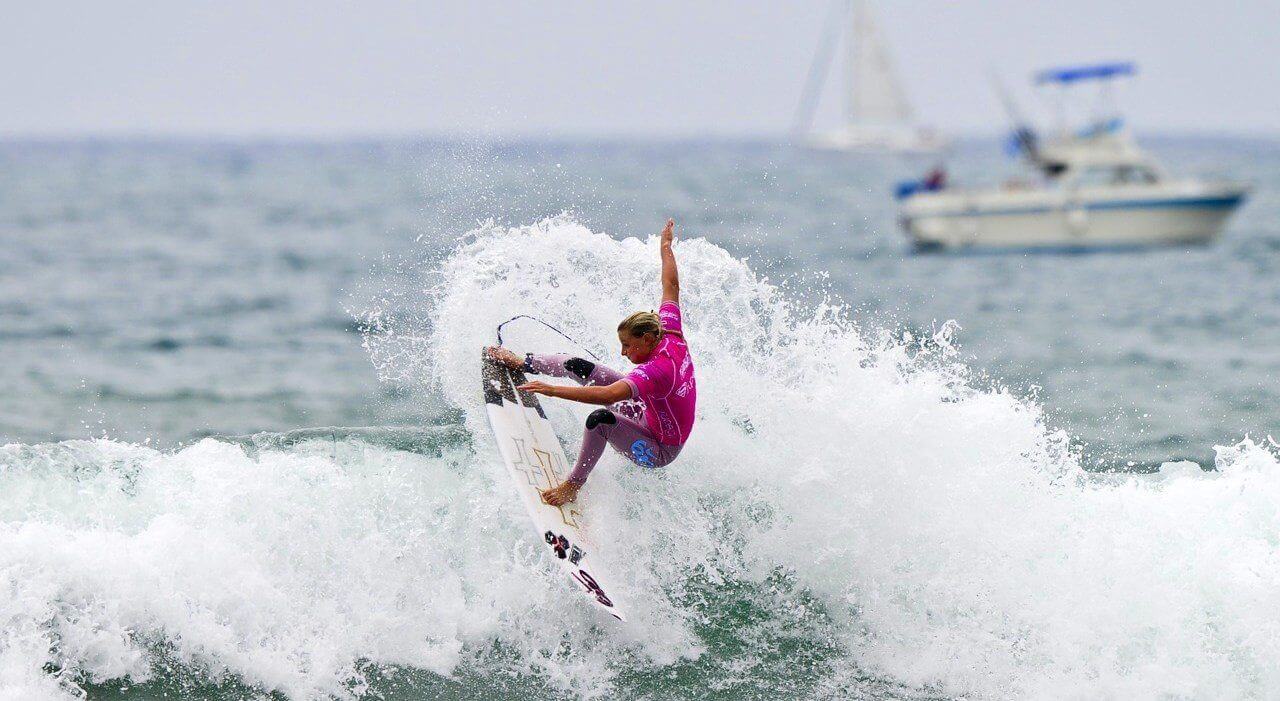 Also making big waves in the surf community is CBD. Over the past few years, CBD has emerged as a vital supplement for many surfers and their athletic routines. For many athletes, CBD functions as a great natural alternative for ailments and injuries. For surfers in particular, used to riding the world's powerful and biggest waves, CBD is the perfect option for aiding in muscle pain, inflammation, stress, sleep, and overall well being.
All athletes work their bodies extremely hard and surfers are no exception. From the moment a surfer enters the water to the time they stand to ride it out, immense stress is put on the body. CBD has strong anti-inflammatory properties, serving as a great tool for muscle soreness and recovery. CBD works directly with the body to block inflammation and pain receptors from over-firing. CBD can be a good asset for an injury recovery program, not only for its pain management capabilities but also to regulate stress.
For professional athletes concerned with competitions, CBD is perfect for helping ease the mind. It again works directly with the ECS to deliver an overall feeling of wellness for both mind and body. CBD has also been shown to help with sleep, which is essential for athletes as well.
It is also important to note that since 2017, CBD has been removed from the controlled substance list by WADA, which means athletes no longer need to worry about CBD impacting drug testing. CBD, unlike marijuana, is allowed for most athletes to use.
Professional longboarder Kassia Meador has spoken about her experience with CBD and says it is a crucial tool to help her performance and training. Kassia, who discovered CBD when looking to help ease her mother's MS symptoms, tried it and was immediately impressed by its benefits. She notes, "[CBD] helps me sleep, combats jet lag if I have it, helps my body recover from training and surfing, and is also good in helping neurological function and in stripping the plaque from my brain as I've had many severe concussions in recent years" (Source).
If you are a surfer, or spectator, looking to experience the potential benefits of CBD, check out our website for our full selection of products. From tinctures to topicals and gummies, we have a variety of products suited for every athletic level and lifestyle.