In celebration of International Women's Day this past weekend, Flourish + Live Well is featuring two of our incredible women-owned brands and partners that are making big strides in the CBD industry. Founded by inspirational trail-blazing women, we are proud to support these companies and their product.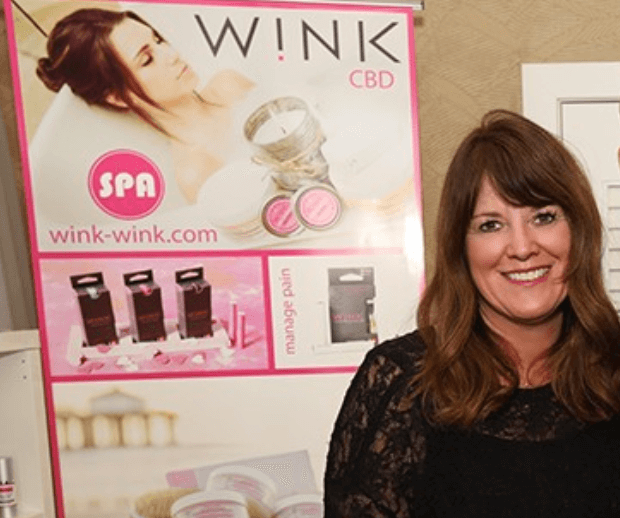 .
W!NK
W!NK is acclaimed as being the industry's first cannabis brand specifically created for women, by women. W!NK produces high-quality products intended to ease the mental, emotional, and physical side effects of menstrual cramps, stretch marks, depression and anxiety. The company's founder, Stacy Verviest, started W!NK in 2017 after noticing the lack of cannabis products focused specifically on women. Since then, the company has been dedicated to helping women reap the therapeutic effects of cannabis and hemp without the intense high. W!NK encourages women to be diligent with their health and seek products that deliver enhancement and wellness in everyday life.
Kannai
Kannai is bringing something new to the table– your coffee table that is. Kannai makes soy-based candles infused with hemp or CBD, and carefully paired with essential oils that aid in the relief of ailments without any psychoactive effects. Founded and run by three LBGTQ women, Kannai seeks to create something different within the cannabis industry.  Alyssa, Isabel and Ivy, the company's creators, explain that they wanted to create multi-use products that anyone with different lifestyles can use– whether they're familiar with CBD or not– while also educating them on the benefits of cannabis. They note, "We're women-owned and want to focus mainly on products that women can use and learn about." Each Kannai candle not only calms and soothes, but heals, illuminates and enlightens.
Resources:
https://cannabismaven.io/thebluntness/business/meet-the-wellness-wonder-women-of-kannai-94ysfgIG6Eq2M9ypuqqz5A
https://mgretailer.com/cannabis-news/cbd-does-the-oscars/