The votes are all in!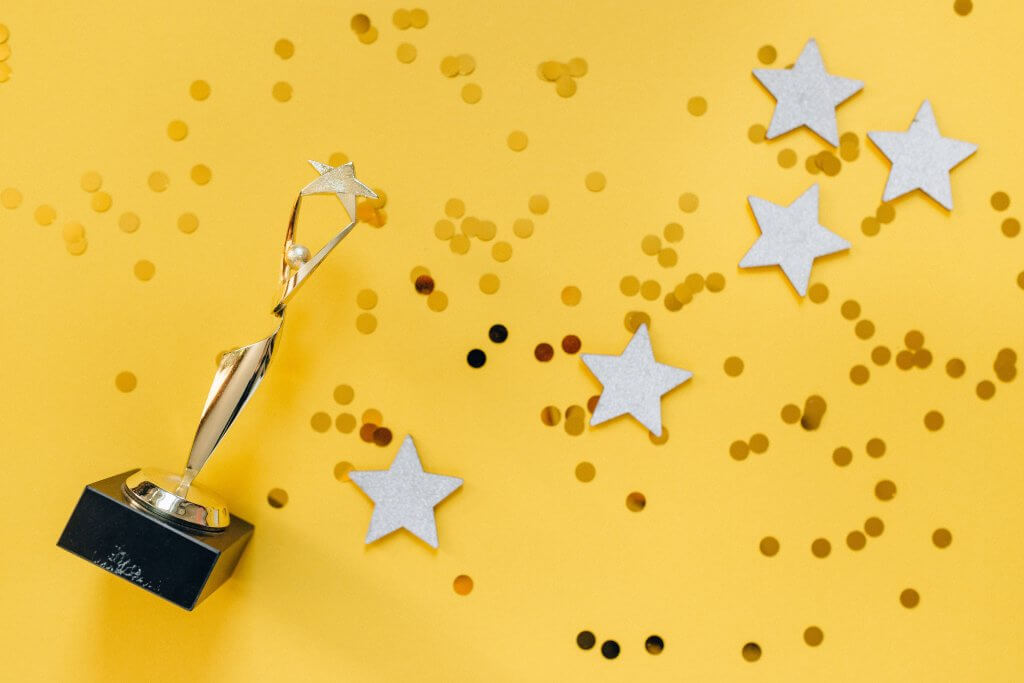 Each year, we grab a calculator, notepad, adding machine, and a sharp pencil to tabulate our customer's favorites!
Here they are, in no particular order…..
Sleep
Greenlife Organic's CBD and Melatonin Infused Sleep Gummies – These gummies always deliver a blissful night for the sleep deprived. Infused (not simply coated) with 10mg of full spectrum CBD, 3 mg of melatonin, and a delightful taste of mixed berries, chewing one of these will be your last memory of the day. The Greenlife Farm, located in southern California, is an all-organic, self-sustaining family operation filled with a sense of learning to help bring the highest quality of CBD to the market.
Coastal Clouds CBD Sleep Capsules– For those who are sensitive to melatonin, this sleep capsule from Coastal Clouds, another southern California company, is packed with full spectrum CBD, CBN (another great cannabinoid for sleep), valerian root, chamomile, passionflower, and theanine. This little gem of a capsule will give you that much-needed night of somber sleep.
Stress and Anxiety
Canna River Lemon Raspberry 6000mg CBD Tincture – Organic, vegan, full spectrum, and tasty are all the words that come to mind with this tincture from Canna River. By far our most popular flavor and strength, this tincture delivers in every way. Have stress? Any anxiety? This CBD oil can help ease the daily grind of life, and you can't help but look forward to the taste.
Kurativ THC-Free Watermelon Wedge Gummies – There are a lot of products that tout they are completely THC-free, but this company delivers. Offering a plethora of flavors and styles, there is one that keeps popping up to the surface in popularity, and the 20mg CBD watermelon wedges are it. Our customers who want to avoid even a trace of THC take great comfort (and enjoy the benefits) of this CBD gummy.
Milestone Premium Hemp Smokes – Milestone Hemp's Filtered Hemp Smokables are a flavorful, high-potency hemp flower CBD smokeable in a convenient pack. With 1300mg of CBD per package, you are sure to enjoy the benefits that CBD can offer. Curated from USDA Certified Organic hemp and have hemp-based, ultra-biodegradable filters. (yeah, it's good for the environment)
Pain and Inflammation
The Relief Stick from Wildflower – This elegantly designed topical has made our top list every year. Infused with CBD, Arnica (a great arthritis remedy), peppermint and menthol, you will feel the anti-inflammatory properties at once after applying. Packaged in an elegant, simple roll-on stick, it's easy to take with you anywhere. The Wildflower brand offers different strengths and sizes, but the 500mg CBD Relief stick is the best value for the money. Celebrities Kate Hudson and Kim Kardashian both count Wildflower products as their favorite go-to CBD, with Kim throwing a CBD- themed baby shower for her fourth child!
Greenlife Organics Pure Gold Balm – Another great product from Greenlife Organics, the 400mg CBD Pure Gold Balm, has once again achieved favorite status from our clients. With an earthly, smooth texture, this small jar packs a punch when applied as a pain reliever. All organic ingredients and grown on their small family farm, it doesn't get any fresher than this.
Let's face it, as we learn more about our own anxiety and stress; we also learn more about our pet's own struggles with the same challenges.
Bailey's Pet Calming CBD Chews – A favorite of our customers, both with fur and without. These soft chews are infused with 3mg of CBD, passionflower, chamomile, tryptophan, and valerian root. Often, this little bag is referred to as a savior for our fur babies. A close runner-up is their Hip and Joint treats with green-lipped mussels, MSM, and glucosamine.
So, there you have it, some of our customer's favorites from 2022. There are many more that almost made the list for various reasons, ranging from strength to style of application, but these were voted best of the best by our customers through sales and customer feedback.